Web design
Original design adapted to your business needs.
Websites developed with Wordpress, the most popular and easy to used content manager system. You can easily update and expand your website whenever and wherever you want.
Web design services
We develop custom solutions to provide you with a reliable, customized and user-friendly website. We are committed to functionalityand design, we develop our projects paying special attention to the proposed needs.
Corporate websites
It work like a business card. It includes the presentation of the company, the products or services that offers, and a contact section with a form that works as a call to action,plus the contact details.
Blogs and communities
Start publishing your articles. The information will be structured into easily editable categories and tags. Your users will be able to share your content and leave their comments.
Portfolios and digital resumes
Differentiate yourself from your competitors with an online CV and show examples of your work in a well-organized portfolio.
Online shops
Turn your traffic into sales. Keep a direct channel open with your clients for very little money per year. Customised online stores with 100% secure payment gateways to be able to sell your products or services, physical or virtual.
Virtual catalogues
The fastest and most economical solution to increaseyour products or services diffusion. Show your catalog of products or services onlineand manage or expand it easily.
Appointment management
Organize your appointments with acalendarbuilt into your own website.
Hourlybookings for consultancies, hairdressers, beauty centers, therapies, dentists, restaurants, lawyers, tourist guides.
Reservations for daysfor hotels, apartments, rural houses.
Reservations for hours or days, such as event rooms and venues, sports equipment, tools and machinery, vehicle rental.
Booking engines
Receive your clients' reservations on your own website with a booking engine connected to your payment gateway.
Intranets and corporate networks
Think of your website as a great store of information. Write the good practices of your company and make them available to your employees. Share your documents: catalogs, technical sheets … share it only with your management team or with all your registered clients.
We implementintranets and collaborative environmentsdesigned to be accessed from any device, with really simple user control and management.
Expandable
Your website grows with your business.
Add the sections, products or collaborators you want.
Self-managing
Easy to manage and update.
You don't need programming knowledge, WordPress is easy to manage and update.
Customized
Original and custom design.
Adapted to your corporate image and your communication needs.
Responsive
Visibility from any device.
Websites developed 100% responsive and adaptable to any device.
Intuitive
Focused on User Experience
Subjected to usability tests, with easy and intuitive navigation. Structured information with clear objectives.
Functional
Interactive, attractive and custom-made.
Practical websites, with custom-made features, to make your job easier.
Quality design
Inside and out.
Professional design, with clean codes and precise performance.
SEO Ready
Optimized and indexed.
Activation and connection with search engines.
Multi-language
Multilingual websites.
Web architecture prepared to translate your website into multiple languages.
Your professional and self-managing website
We create practical web pages, conceived as an online marketing tool. Technology and design adjust to your business needs to facilitate the growth of your brand, sell more and measure it.
Custom web design and development
We know that each project is a world, unique and different, that is why we put at your disposal the best strategies for organizing content and the best graphic resources to accompany your words.
In the development of our web projects we take care of aspects from the design of the interface and the user experience, to the debugging of errors.
User experience.
Interactivity.
Usability.
Information architecture.
Content optimization.
Really easy to manage websites
Content management system
Change prices, create discount coupons or create a blog post… Thanks to the content manager you can add, modify and delete products effortlessly.
Easy to manage and update when and where you want.
Adapted to the needs of your business
We create or redesign your website or online shop in a totally personalized way and with the functionalities you need. We adapt it to your corporate image and your communication needs.
We carry out a preliminary study to create an impressive web design so your business stands out from the competition.
A good design...
A good design added to a good hierarchy and organization of information, will make your website an attractive and visitable site.
A bad design...
A bad design can ruin your credibility or the reputation of your business.
Differentiate yourself with a spectacular website
It is not enough to have an attractive and different design, visible both from a computer and from a mobile device.
It must be a fast, intuitive and easy to find website.
It has to attract and retain visitors, and above all, it has to meet the objectives established in your marketing strategy.
Presence: always visible
For little money a year you can have an exclusive showcase, open 24 hours a day, 365 days a year, where you can inform your customers of all your news.
It can be found at any time through search engines, social networks, maps … And best of all, it allows you to measure the results.
The most effective channel to connect with your customers
It becomes another channel of communication for your company. With its unlimited audiovisual format, it is the most effective channel to connect with your customers.
Technical support
Thanks to our web maintenance plans, you can count on our help for whatever you need. We solve your doubts and issues.
What is web design?
It is about organizing the information and files that you have by means of tags and storing it in hypertext documents so that it is easily crawled and indexed by search engines.
Process
At Estudio Graficadora we master and have extensive experience in custom website development. We describe you below our process of creating a website.
Tell us your ideas.
Tell us about your project, tell us what you need, what you would like to highlight and what is the main objective.
We will take notes of your ideas and guide you on the available options.
Analisys of requirements
We will specify the requirements that your website must have.
Blog, user area, form, calendar, cookies policy…
Content planning and structure
We analyze the content that you provide us and that you want to include on your website to determine the structure of the sections that will compose it.
Home, about us, contact, categories to include n the blog or portfolio…
Personalized plan
We will develop a briefing or document adjusted to these premises, we will take into account the deadlines that you have specified and the budget you want to invest.
Content creation
We create your brand or corporate identity, we write your texts and we take care of creating the content that we have established in the budget of your website.
Interface design
We organize content visually and structurally, paying special attention to the user experience and usability of the website.
Functionality development
We simultaneously develop the functionalities that your website needs so that the style is homogeneous and intuitive.
Release of beta design
Once we have the information included and the functionalities developed, we will publish this beta design on our servers.
We will provide you with a link so that you can access it from any device.
Correction and modification
You will have the deadline that we agree to review it, provide us with the remaining information and indicate the corrections to be made.
IMPORTANT. Once we move on to the next phase, modifications to the content or design will be budgeted separately and in advance.
Translations
Once you are satisfied with the result, we will proceed to make the adaptations of your website to the languages that have been established in the budget.
Testing and debugging errors
After making the corrections, we carry out the necessary tests to ensure that everything works perfectly.
Deployment into your server
When we have verified that everything works, we will proceed to deploy the web application in your hosting.
Optimization and indexing
We take care of indexing your website in Google, optimizing the server and checking its correct operation.
After-sales service
We give you a month of web maintenance for free. We monitor your website to make sure everything goes smoothly.
HTML
Is a hypertext markup language that is used to structure the information on web pages using tags.
This is crucial for search engine spiders to crawl our website and understand its content. They will also be useful for us to style them later with CSS.
If we only use this language to develop our website, it will be a static website.
CSS
The stylesheets store information about the elements that compose our website, such as colors, fonts, dimensions or animations. They set the guidelines for the visual design and interface of our website.
JavaScript
It is used to add features and enhancements to the user interface and to create dynamic web pages.
It is an object-oriented programming language used on the client side, that is, it runs in the user's browser, not on the server.
PHP
It is a programming language used to generate dynamic pages.
It runs on the server, makes the call to the database, and returns the result in HTML format. It is popular and widely spread.
Content Management System
Content management systems or CMS are software that serves, as its name suggests, to manage and organize the information stored on our website.
They are developed with all the languages mentioned above and their main advantage is that they save many lines of code.
They include a very intuitive and easy-to-use control panel for managing the website.
One of the most popular is WordPress, both for creating web pages and for creating online stores.
Why choose WordPress?
It is the most used and easy to manage content manager. It allows you to easily update and expand it when and where you want, and it speeds up development work, so your website can be available to the public much earlier.
It also helps enormously with the organization and structuring of the content. It has intuitive tools for creating menus, categories, well-structured content or elements in the footer.
Do you want to set up your online store and do not know where to start? Need to renew the image of your business?
Free advice.
You may be interested in
A selection of help articles posted on the blog.
To access the admin panel of your WordPress-developed website, follow these steps.
Wordpress is a content management system or CMS that allows you to create and manage websites through a simple and visual interface.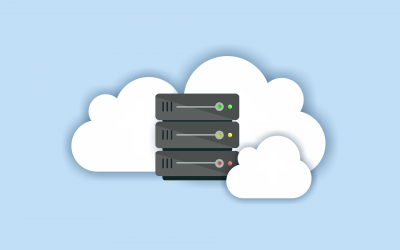 Basically, because without a hosting and domain you can't have a website on the Internet. Find out the most common types of hosting. Here's a quick outline of them.