Online marketing
We will find the right channels to get your message.
By announcing yourself on the world's top websites, you'll be able to improve your brand image and increase traffic and sales in your commerce.
Our online marketing strategies
Web positioning
We improve the visibility of your website and multiply your visits. We optimize your website to position with the most appropriate keyword or keywords. We carry out a previous study and a personalized SEO strategic plan.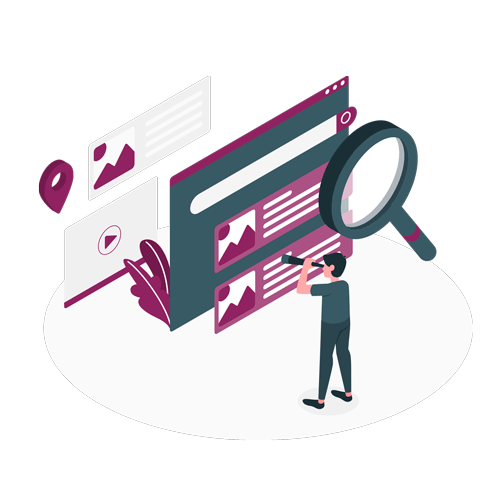 Content marketing
It's not about quantity, it's about quality. Unique contents, original and designed to position.
We create relevant and valuable content to engage the right audience.
Email marketing
We design and plan your email marketing campaigns. We take care of its programming and sending, and provide you with a report with the statistics of opening the mail and clicks.
Ads in Google Ads
If you want to win positions quickly, we launch a Search Engine Marketing campaign. We take care of creating and managing your ad campaign in Google Ads.
Social media
We create and set up company pages and accounts on social media. We take care of customizing them to the smallest detail. And if you want to take care of it, its monthly management and maintenance.
We also create and manage Social Media Marketing campaigns on social networks. Ads on Facebook, Instagram, Twitter, Youtube, LinkedIn… can be good allies to increase visibility and reach a very wide potential audience.
Cross selling and up-selling
Cross-selling is about offering customers complementary products or services to the product they are purchasing based on consumer preferences or habits. For example, cover when you buy your phone.
Up-selling or targeted sales is about offering higher-quality or higher-quality products at the right time to achieve higher-amount sales.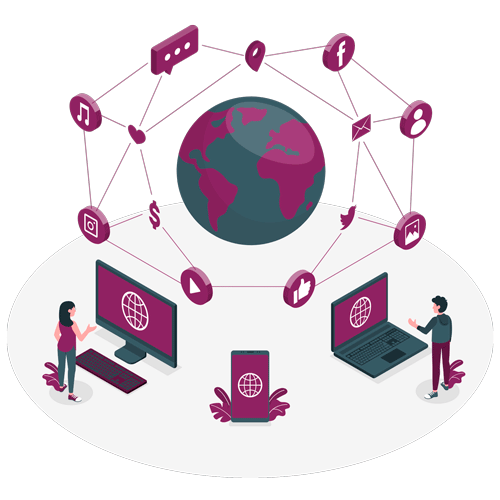 Online reputation control
Increase your sales by loyalty and improving the trust of your consumers. We study the online reputation of your business and help you improve it.
Planning and strategy
We advise you on all the promotion strategies available and suitable for your business. We create online marketing plans based on measurable and achievable objectives. We enhance your brand and retain your customers.
Lots of creativity
We are expert translators of content ideas. We promote the visual identity of your business and offer you maximum creativity for your marketing campaigns.
Position yourself in the minds of your consumers. We clearly project the values and philosophy of your company or association.
¿Necesitas más información?
¿Quieres montar tu tienda online y no sabes por donde empezar? ¿Necesitas renovar la imagen de tu negocio?
Asesoramiento gratuito. 
Objective: visibility
So that it's your customers who find you. The best solutions for each type of business.
Invest in creativity

Every brand, large or small, needs a strategy and resources to be visible and grow in the digital world.
We take care of analyzing where your brand is and where you want to go.
We set a strategic plan to achieve your digital marketing goals and constantly measure the impact and results achieved, to see where we are getting it right and where to focus month by month.
High yield, low investment

Online marketing offers very good business opportunities for many companies. It requires low levels of investment and returns results quickly.
The options for online marketing are very diverse, and usually they support each other.
If you're not on the internet, you don't exist
Gain visibility

Internet, search engines, and social media can help increase your business visibility and attract potential customers to your website.
Announce yourself on the main platforms
Increase your sales

By becoming announcing on the world's leading platforms and targeting your audience, you can increase your buying possibilities.
Which one to choose?
Which strategies to use and in what order, will be determined by your product, by your customers and by their needs.
There is no magic recipe. Every business and sector will require a proper formula.
You may be interested in
A selection of help articles posted on the blog.
WooCommerce es un plugin gratuito de WordPress que permite crear tiendas online y catálogos virtuales. Una de cada cuatro tiendas online lo utiliza.
Para acceder al panel de administración de tu página web desarrollada en WordPress, sigue estos pasos.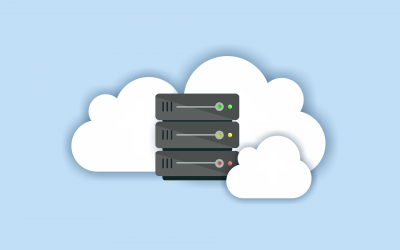 Básicamente, porque sin un alojamiento y un dominio no puedes tener un sitio web en Internet. Descubre para qué sirve cada uno de ellos y los tipos que hay.